I'm Beau, the only male RR around here. My official name is
Makimba Nanzelela CD. Of course Mnandi is my mother.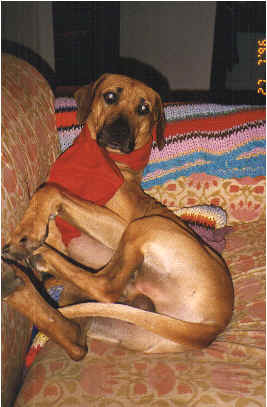 Mum always said I was a silk cravat, chaise longue sort of guy.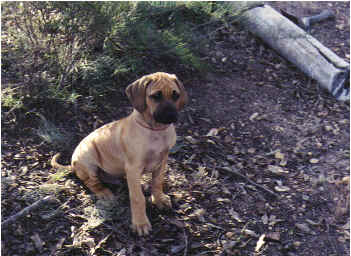 And I'm even cuter than my mother...

Here's looking at you babe.......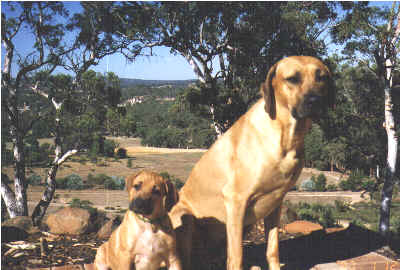 Here I am with my daughter, sigh!!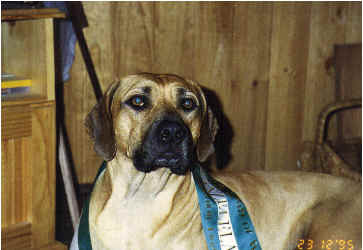 Mnandi isn't the only one decorated with ribbons....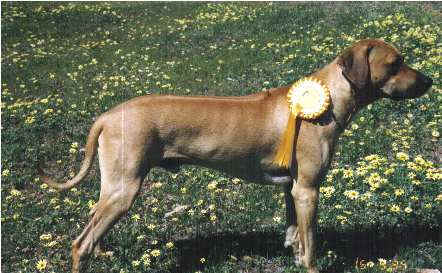 .....My CD rosette, ho hum!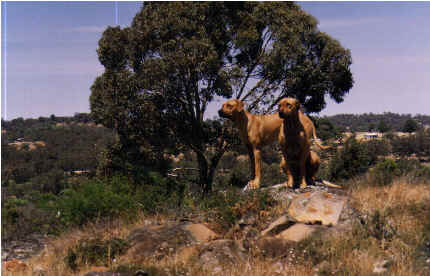 We are forever watchful in case those lions come back,,,,
© Robyn Blake
This page was last updated on 10 March 2003.